Adverse Weather Disruptions to Collection Service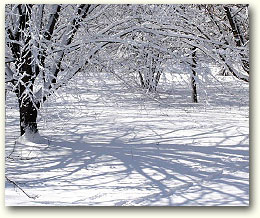 Adverse Weather Disruption to Collection Service
Sometimes severe winter weather can affect curbside collection by causing unsafe driving conditions and roads blocked by downed trees or power lines.

Safety is the top priority for the RDN and our curbside collection contractor. With our collection vehicles making an average of 700 stops per day, slippery roads put collection staff and other road users at risk. In dry road conditions, the stopping distances for garbage trucks can easily be double that of a passenger vehicle. Snow and ice can multiply these stopping distances by ten.

During severe winter weather, every effort is made to collect the curbside materials. Ensure your carts are at the curb for the entire 8 a.m. to 5 p.m. collection window. In the event collection is delayed, updates specific to the affected area(s) will be sent out on our RDN Curbside notification system. Generally, these service alerts will be posted closer to the end of the collection window (5 p.m.) of the scheduled collection day.

Residents receiving RDN curbside collection services are encouraged to sign up for service alert notifications by email, phone call, or the "RDN Curbside" smartphone app. Download the free "RDN Curbside" app on your Apple or Android device.

Follow the instructions below to sign up for curbside collection service alerts through email or phone call:
Go to our website: rdn.bc.ca/curbside
Enter your address into the calendar search form and press search
Select "Get a reminder!"
Pick the type of reminder you would like to receive.
Follow the prompts on the screen to complete the sign up
The RDN Curbside app is free to download to any smart device from either the App Store or Google Play. The RDN Curbside App gives you direct access to your collection schedule, the "What Goes Where?" digital library for easy material sorting, Curbside Alerts and Notices. Download for free today on your Apple or Android device!

For more information contact Waste Connections of Canada at 250-248-8109 (toll-free at 1-866-999-8227) or RDN Solid Waste Services at 250-390-6560.
Road Maintenance Responsibilities
Please note that the Regional District is not responsible for road maintenance (such as snow clearing). To contact the Ministry of Transportation or their contractor, please Click Here. Roads and streets within municipalities are maintained by municipal crews.