Bylaw Services - COVID-19 Information
How to Report a COVID-19 related infraction
To report potential infractions of quarantine, self-isolation, or gatherings in contravention of the Provincial Health Officer orders - Contact your local RCMP non-emergency line:
Nanaimo RCMP: 250-754-2345
Oceanside RCMP: 250-248-6111
To report a Provincial health infraction (food premises, including restaurants, mobiles and grocery stores as well as personal service establishments and pools), contact Island Health:
Parksville:

HPES.Parksville

[at]

viha.ca

or 250-947-8222
Nanaimo:

HPES.Nanaimo

[at]

viha.ca

or 250-755-6215
To report a municipal issue (gatherings at community facilities such as community halls, museums, places of worship, tourist enterprises or recreational facilities), contact RDN Bylaw Services:
bylawservices

[at]

rdn.bc.ca

or 250-390-6559
To report a concern related to a Provincial Park, contact BC Parks at:
Bylaw Services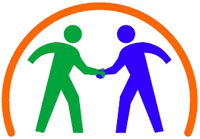 The role of Bylaw Services is to obtain compliance with regulations to ensure the protection of neighbours and the community within the Regional District of Nanaimo. Bylaw enforcement officers will work with those willing to correct infractions however officers have a range of tools to ensure compliance ranging from issuing tickets to obtaining court orders and injunctions.
The mandate of the Bylaw Enforcement Officers is to identify, investigate, mediate and resolve bylaw violations and provide enforcement services to all departments and Electoral Areas within the Regional District of Nanaimo.
Frequently Asked Questions Making a Complaint Regulatory Bylaws Electoral Areas Resources / Links Bylaw Dispute Adjudication