A Building Permit is required when you...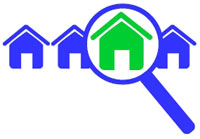 A Building Permit is required when you:
Construct any new building or structure
Construct a new accessory building
Make alterations, additions or repairs to an existing building or structure
Complete a previously unfinished area in an existing building, (e.g., a recreation room or bathroom)
Make interior structural renovations
Demolish or relocate a building or structure
Locate or relocate a manufactured or mobile home on a lot
Remodel or construct a deck
Construct a swimming pool
Install or alter plumbing within a building or structure or on a property
Connect to a municipal sanitary or storm sewer system
Install a new chimney or fireplace
Enclose your carport
Install solar panels
Change the use/occupancy of an existing building, (i.e., from office to retail)
This is not a comprehensive list. If you are unsure whether your project will require a permit, please call Building Inspection Services at 250-390-6530, 250-954-3809 or 1-877-607-4111.
You may not start any stage of a project, including demolition or excavation until a building permit has been obtained.
A Building Permit is not required for:
Installing cupboards
Roofing repairs or replacements (providing that no structural changes are made)
Exterior finish repair or replacement (e.g., stucco or siding, providing that no structural changes are made)
Landscaping or sidewalks
Fences less than 2 meters in height
Retaining structures less than 1.0 metres in height, that retain less than 1.0 metre of earth
Buildings (e.g., a storage shed) less than 10 square metres in size, using exterior wall measurements (note: even though a permit is not required, the structure must still comply with zoning regulations with respect to setbacks and height)
Farm Buildings on land designated for agricultural use and with farm status under the Assessment Act (note: farm buildings must comply with the requirements of the National Farm Building Code and the applicable zoning regulations [e.g., setbacks] for the property)
NOTE: A detached accessory building less than 10 sq m (107 sq ft) using exterior wall measurements and built on properties containing a single-family dwelling is exempt from requiring a building permit, but must still meet setback requirements specified in the Zoning Bylaw.
The RDN's new web portal is now online. Apply for building permits, check the status of your application, request inspections or submit complaints, all from the comfort of your home, office or mobile device. Click here to apply online.