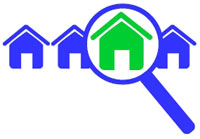 Applying for a Building Permit
Please be advised that the Regional District of Nanaimo's Building Permit Portal will be temporarily offline and unavailable for use from 4:30 p.m. on Friday, January 5, 2024, until 8 a.m. on Monday, January 8, 2024, to allow for system upgrades and maintenance. Members of the public will be unable to access their online portal account, apply for permits, book inspections, pay for permits, etc.
If you need to book an inspection during this time, please call our office at 250-390-6530 and book your inspection directly with our staff.
Building Permits are required for any new construction, alteration, addition or demolition of a structure in all Regional District of Nanaimo electoral areas. A registered owner or agent for the owner may apply for the building permit. Only complete applications will be accepted for processing.
Please Note: The RDN's new web portal is now online. Apply for building permits, check the status of your application, request inspections or submit complaints, all from the comfort of your home or office. Click here to apply online.
Required Information:
Application Requirement Checklist
Required for all applications:
Required supporting documents:
Truss Layout
Engineering schedules and/or reports
Septic Filing (from ROWP & accepted by VIHA)
BC Land Survey Certificate is required for all new construction within a residential zone of the applicable land use regulation prior to drainage inspection
Ventilation Checklist (by or at Framing Inspection)
Electrical permit from Technical Safety BC (by or at Final/Occupancy Inspection) 1-866-566-7233
Gas permit from Technical Safety BC (by or at Final/Occupancy Inspection) 1-866-566-7233
Schedule C-B (by or at Final/Occupancy Inspection)