Building Inspection Services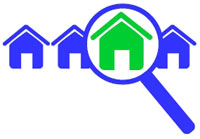 The goal of the Building Inspection Department is to ensure the health, safety and protection of persons and property by confirming that buildings and their systems generally conform to relevant bylaws, the BC Building Code and other applicable standards.
The Building Inspection Department administers Building Regulations Bylaw 1250 and through this bylaw, the BC Building Code and other regulations.
Approximate Current Building Permit Wait Time - 7 Weeks
Times fluctuate based on volume
IMPORTANT ADVISORY
Building & Bylaw Services Online Service Disruption Alert
The Building Permit Portal will be temporarily offline from 4:30 p.m. on Friday, January 5 until 8 a.m. on Monday, January 8, 2024, to allow for system upgrades and maintenance.
New Requirements Coming May 1, 2023
Starting May 1, 2023, compliance with Step 3 of the BC Energy Step Code will be required for all new Part 9 residential construction and substantially reconstructed homes as mandated by the Province of British Columbia and the BC Building Code. In alignment with this, all new building permit applications from May 1, 2023 onwards must meet the Energy Step Code and include a Pre-Construction BC Energy Compliance Report completed by a qualified Energy Advisor (or Engineer). Applications received prior to May 1, 2023 must be deemed complete in order to be exempt from this requirement. All those deemed incomplete will be required to meet Step 3 of the BC Energy Step Code and engage with an Energy Advisor.
Further information may be found on our INFORMATION BULLETIN.
Additional Resources
When starting the building/site design process a Certified Energy Advisor must be retained to ensure the proposed building meets the requirements of the Energy Step Code.
BC Energy Step Code Builders Guide - BC Housing
Compliance tools for Part 9 Buildings
Compliance tools for Part 3 Buildings
All Building Permits are now processed and approved using our Online Building Permit Portal.
Apply for building permits, check the status of your portal application, request inspections for your approved permit, or submit bylaw complaints, all from the comfort of your home or office. Click here to apply online. **Our online building permit portal will be offline from Friday January 5th at 4:30pm to Monday January 8th at 8am **(Mobile devices are not compatible with the portal)
Demolition, Water & Sewer Permits - After permit has been applied for on the web portal, please contact our office at 250-390-6530 or email Building [at] rdn.bc.ca so the application may be reviewed promptly.