School Programs

Watershed Field Trips
Please note that all watershed field trips are postponed until further notice. Join Team WaterSmart on a virtual tour of the Nanaimo River Watershed!
To promote watershed education in our region, we are taking students out of the classroom and into their drinking watershed! Students will participate in various fun activities that focus on a sensory experience of the river, the forest, the reservoir, the watershed ecosystems and make important connections to their everyday life. Hop on our bus to discover the landscape that water travels through before it comes out of the tap!
This full-day trip is currently available to grade 4 & 5 classes in School Districts 68 and 69, as it is designed to be strongly connected to Life & Earth Science PLOs. It includes a pre-trip and post-trip curriculum connected activity guide for teachers to extend the learning experience. Bus transportation will be provided to and from your school.
If you are interested in booking a trip call 250-390-6560 or email watersmart [at] rdn.bc.ca to get your class on the list.
Trips run to the Englishman River (SD69) or the Nanaimo River (SD68) in May, June, September and October.
Valued partners: RDN Parks, City of Nanaimo, City of Parksville and Mosaic Forest Management
Thank you to Metro Vancouver, who originally created this program and have allowed us to adapt it for our region!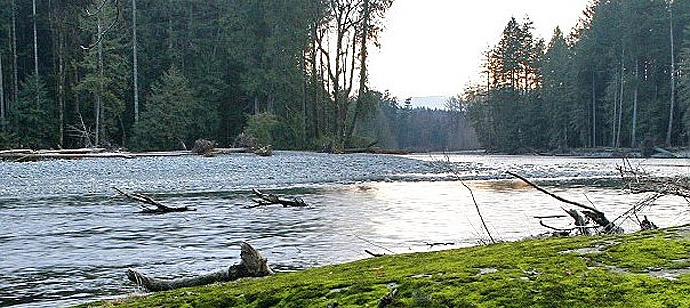 Classroom Presentations
Please note all in-person classroom visits are postponed until further notice. Visit GetInvolved for access to water-related games, activities, information, and more!
Teachers may request Team WaterSmart staff to deliver classroom presentations to their students. Topics include:
Where does your drinking water come from?
Keep it Quality - preventing water pollution
What is your water footprint?
Learn your watershed address
Water-wise gardening and rainwater collection (for school garden projects)
Groundwater investigation
Or a special topic request, email

watersmart

[at]

rdn.bc.ca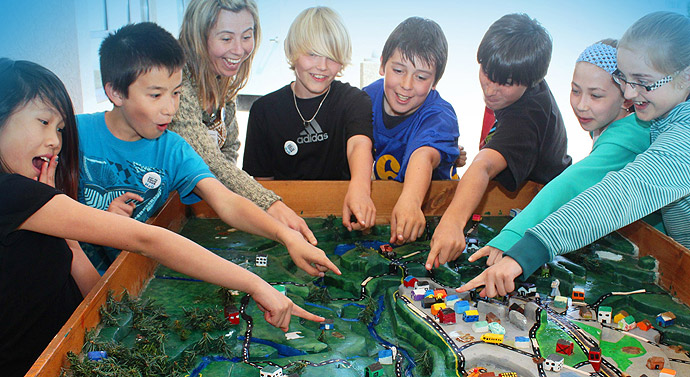 Educational Materials Lending Library
Water and watershed Educational Materials are available to Regional District of Nanaimo teachers, educators, and organizations for temporary loan to support local education initiatives and hands-on learning! We have curated a large collection of water education tools, activities, and resources to support in-class and in-field learning for elementary level teaching.
For more details and to request the loan of any of the materials outlined in our lending library, email watersmart [at] rdn.bc.ca with the requested material(s), lending timeframe, and affiliated school or organization.
---
Contact us at watersmart [at] rdn.bc.ca with any questions and register on GetInvolved to keep up to date on Team WaterSmart initiatives and events!