Nanoose Bay Pollution Control Centre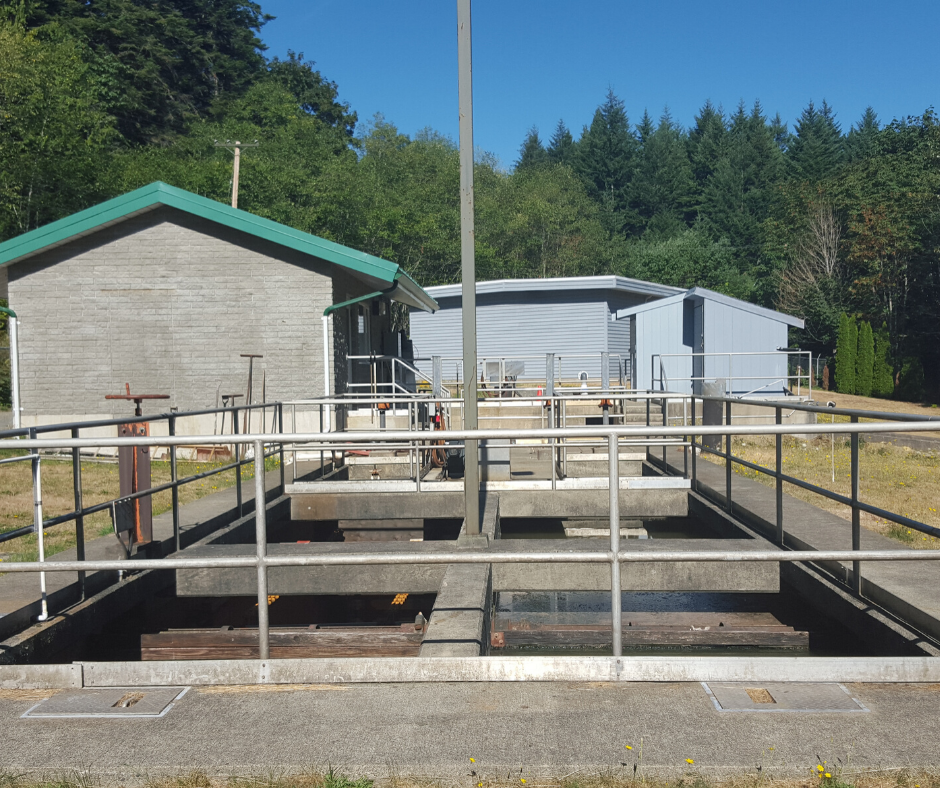 Wastewater from approximately 1,700 residential and commercial users in the Fairwinds area of Nanoose is treated at the Nanoose Bay Pollution Control Centre (NBPCC). Wastewater is gravity fed and pumped to NBPCC from nine pump stations.
The NBPCC uses chemically-enhanced primary treatment to remove up to 70% of biochemical oxygen demand (BOD) and up to 80% Total Suspended Solids (TSS). NBPCC is one of two primary treatment plants remaining in the region. An upgrade to provide secondary treatment is scheduled for 2023. To learn more about how treatment works and the different types of treatment, visit our How Treatment Works page.
Sludge from NBPCC is trucked to the French Creek Pollution Control Centre where it undergoes further treatment to become biosolids, a nutrient-dense humous-like product. FCPCC biosolids are used in the RDN's Soil Fabrication Program. Visit our Biosolids Management page to learn more about biosolids management in the RDN.
NBPCC treated over 127 million litres of wastewater in 2022. Treated wastewater is discharged via an outfall into the Strait of Georgia 450 m offshore at a depth of 39 m.
Major projects & Improvements: