Booking Inspections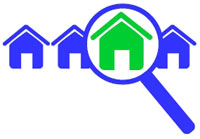 It is the permit holder's responsibility to call for inspections and ensure that all inspections are carried out. Generally requests must be received at least 1 to 2 business days in advance of the desired inspection date.
For online building permit applications, inspection requests can be made through the RDN's web portal. If you are a registered portal user, and submitted your application through the portal, please click here to request inspections, or you may book your inspections by telephone.
When booking an inspection by telephone, please provide staff with the permit number and/or address of construction, type of inspection requested and the date the inspection is being requested.
Contact Building Inspections : 250-390-6530 or 1-877-607-4111 local 6530.
The approved "Field Copy" of the plans must be on site for inspection or inspection will not be performed
Always quote your Building Permit Number when booking inspections
Please consult with your Building Inspector to determine what additional documents may be required at the time of Occupancy and Final inspections
Required Inspections:
Click Here for a Printable List
.