Welcome to Team WaterSmart! | teamwatersmart.ca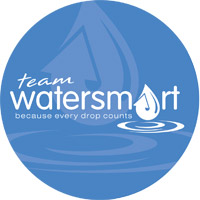 Here in the Regional District of Nanaimo, we enjoy some of the best water in the world. Maintaining this precious resource requires that we all use water with care. Whether you live in a rural community or an urban setting, what you do today can affect local water quality for years to come.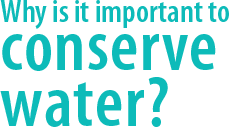 On the 'wet coast' of BC, it is easy to take our water supply for granted. In dry summer months, water consumption triples, even though there is much less water available. As the region grows, more people will be using the same limited resource. The quantity and quality of our water is directly impacted by human activity including the amount we use on a daily basis. It is important that we all do our part to protect our water.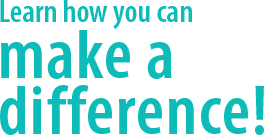 Are Watering Restrictions in Effect for my Area?

As of April 1st, seasonal outdoor watering restrictions take effect within the region.

During the spring and summer, practical watering restrictions help us manage our water supply over the dry season. Not all water providers will initiate watering restrictions, but if they do, each 'Stage' has a consistent definition across the region as part of a new standardized framework to improve clarity.

Watering restriction times are set in an attempt to balance the needs of the several major water suppliers in the region, some large systems on surface water sources, other smaller systems on groundwater sources. Outdoor water conservation helps our water systems be resilient to drought and supply water for essential needs, fire protection, and environmental flows.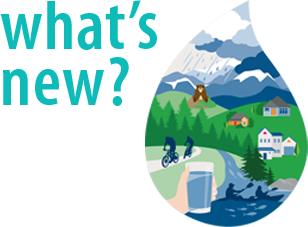 Water to Earth Month 2020 - went VIRTUAL!
Thanks for joining us in celebrating our Earth and water in the 4th annual Water to Earth Month event series - hosted virtually!
Water to Earth Month celebrated World Water Day (March 22nd) and Earth Day (April 22nd) with a series of VIRTUAL activities, games, and online webinars!
Activities included various webinars (Rainwater Harvesting, Efficient Irrigation, WaterWise Gardening) hosted by industry professionals, a native plant scavenger hunt, a water sustainability movie marathon, online puzzles, a watershed model demonstration and more!
Participants were required to complete a minimum of 3 activities and submit a Water to Earth Virtual Activity Passport for a chance to win 1 of 4 grand prize packs!
Rain Barrel Prize Pack - Rain Barrel, Native Plants/Seeds and WaterSaver Sign
WaterSmart Gardening Prize Pack - Native Plants/Seeds, Compost/Mulch and WaterSaver Sign
Zero Waste Prize Pack - RDN Zero Waste Kit, Native Plants/Seeds and Beeswax Wraps
Water Symposium Prize Pack - Pass to the 2020 Comox Valley Symposium on Water Stewardship and Climate Change, RDN Zero Waste Kit and Native Plants/Seeds
Congratulations to our winners! We hope everyone remains safe and continues to celebrate the Earth and our water resources every single day!