Air Quality Monitoring
The Regional District of Nanaimo (RDN) is developing a network of PurpleAir sensors to measure fine particulate matter (PM2.5) in the region. Fine particulate is known to influence air quality and have negative human health impacts. These small particles come from many sources, but wood smoke is a primary driver for increased concentrations in the RDN due to the common practice of burning wood for residential heating. Though progress has been made in reducing PM2.5 from wood smoke, largely in part to the Community Wood Smoke Reduction Program and newer EPA/CSA certified wood stoves entering the market, there's still room for continued improvement. In order to make additional progress in lowering PM2.5 levels, it is important to understand what current levels are, which can be done through monitoring.
Through this two-year pilot project, the Community Air Quality Monitoring (AQM) Network is designed to establish an air quality monitoring network across the RDN to enhance our understanding of PM2.5 levels in select communities throughout the region. This project will begin in four communities (see map below), measuring PM2.5 levels, temperature, humidity, and air pressure in real-time, and will be expanded across more communities within the RDN in coming years. 
Map of communities in pilot project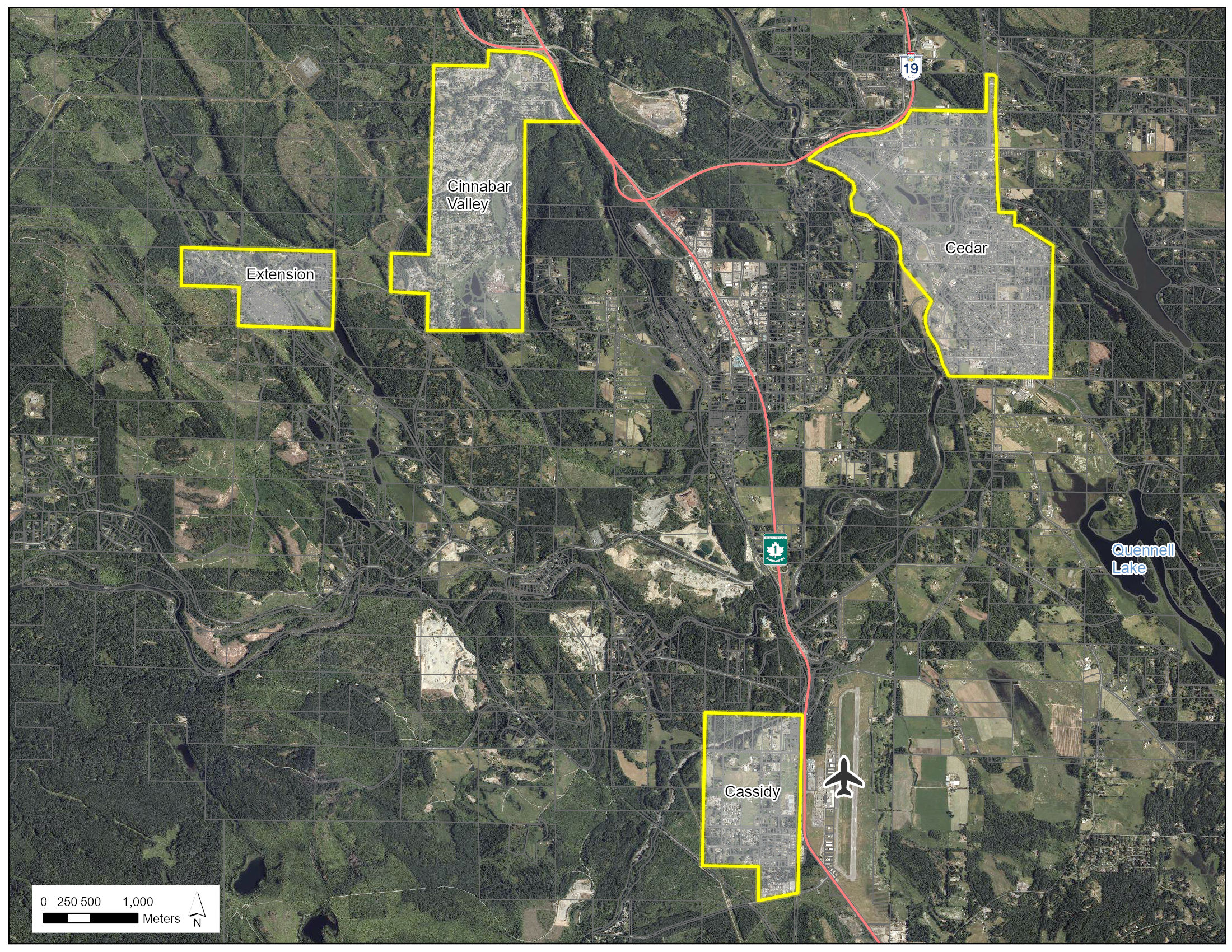 By gathering more data at the local level, this project can identify areas of concern and focus on reducing PM2.5 concentrations in the most affected regions, guiding the strategies to make the region's air healthier and easier to breathe. Real time air quality readings can be found in various neighbourhoods by zooming into the Regional District of Nanaimo on the PurpleAir's network map. 
Provincial Air Quality Monitors
The BC government maintains PM2.5 sensors at two locations in the RDN. The data can be found at the BC Air Quality page under Current PM2.5 Data.
Frequently Asked Questions
Answers to frequently-asked questions regarding the air sensors can be found on here.
Contact
For questions regarding this project, please contact sustainability [at] rdn.bc.ca.