Stay informed and get involved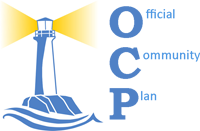 This website will be updated throughout the project, so check back here to stay informed. Click here to sign up for email alerts when new content is added about this OCP review project.
You can also follow the RDN on Twitter and Facebook where news is posted about things going on in all of the RDN.
Have your say and submit comments online, attend public meetings, visit our Area OCP office in Bowser, or send us an email or letter.
Surveys
We will use a series of online surveys as one way of getting input from the community on a variety of topics for the OCP Review. The first survey was open from January 14 to February 10 and is now closed. A report on the survey response has been created and you can click to open it below.
Bowser Office
The Bowser Office is now closed. Office hours were held once a week during the OCP Review project at Magnolia Court.
News Archive
May 23, 2017 - Working Group Meeting agenda and background materials for May 24 & 25 meetings now posted. More
April 21, 2017 - Public invited to presentation on the Archaeological Overview Assessment, May 2, 7:00 pm. More
April 26, 2017 - Next Working Group meeting on April 26 about The Development Strategy More
March 23, 2017 - Next Working Group Meeting on April 4 on the ALR Preliminary Boundary Analysis More
March 17, 2017 – Next Working Group meeting March 22 on the Active Transportation Plan More
December 14, 2016 – Bowser Office Hours cancelled December 22 and January 3 More
October 27, 2016 - Agenda for the November 1 Development Forum is now posted More
September 23, 2016 - Report on the Deep Bay Workshop is now posted More
September 8, 2016 - A Participants Guide for the Deep Bay Workshop has been posted. More
August 8, 2016 - the Deep Bay Workshop has been scheduled for the afternoon of Saturday, September 17. More
June 27, 2016 - Info sheets on Sewage Disposal and Alternative Subdivision Design are posted. More
June 21, 2016 - Active Transportation Plan website and interactive map is launched and we are seeking your input!
June 17, 2016 - Bowser Office hours on Tuesday, June 21 are cancelled. More
May 10, 2016 - mark your calendars for our next Open House on Wednesday, June 22 at the Legion. Check out our Schedule of Events page for details. More
April 25, 2016 - details of May 3 open house with kids activities are posted. More
April 6, 2016 - Draft meeting record from March 15 Working Group meeting are now posted. More
March 15, 2016 - The first Working Group meeting was held of March 1, see agenda, reference materials and meeting notes. More
February 22, 2016 – Report on Community Input received at the February 3 meeting now posted. More
February 5, 2016 –Report on Community Meeting evaluations is now postedMore
January 29, 2016 – Report on preliminary survey input releasedMore
January 14, 2015 – first OCP survey for preliminary input is live.
First Community Meeting is scheduled for Wednesday, February 3 from 6:30 pm – 9:00 pm at the Lighthouse Community Hall.More
December 15, 2015 - project website launched