Meetings and Events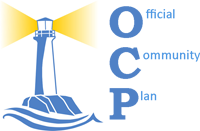 The OCP Review project will include a variety of meetings and events where the public can find out more about the project and provide their input. A
Community Working Group
was established at the start of the project that will meet several times to provide review and input to the RDN at a more detailed level.
By clicking on each event on the list below you can access more information such as meeting agenda, background materials, and minutes.
Check back here for meeting dates as they are announced.
| Date | Event | Category |
| --- | --- | --- |
| Dec 6, 2017 | Public Hearing for Bylaw 1335.06 (Area H OCP) | Area H - OCP Review - CM |
| Nov 22, 2017 | Official Community Plan Review Public Information Meeting | Area H - OCP Review - CM |
| Jun 28, 2017 | Official Community Plan Review Open House | Area H - OCP Review - CM |
| May 25, 2017 | Area H – OCP Review - Working Group Meeting | Area H - OCP Review - WGM |
| May 24, 2017 | Area H – OCP Review - Working Group Meeting | Area H - OCP Review - WGM |
| May 2, 2017 | Area H – OCP Review - Working Group Meeting | Area H - OCP Review - WGM |
| Apr 26, 2017 | Area H – OCP Review - Working Group Meeting | Area H - OCP Review - WGM |
| Apr 4, 2017 | Area H – OCP Review - Working Group Meeting | Area H - OCP Review - WGM |
| Mar 22, 2017 | Area H – OCP Review - Working Group Meeting | Area H - OCP Review - WGM |
| Dec 13, 2016 | Area H – OCP Review - Working Group Meeting | Area H - OCP Review - WGM |
| Nov 29, 2016 | Area H – OCP Review - Working Group Meeting | Area H - OCP Review - WGM |
| Nov 15, 2016 | Area H – OCP Review - Working Group Meeting | Area H - OCP Review - WGM |
| Nov 1, 2016 | Community Development Forum | Area H - OCP Review - CM |
| Oct 18, 2016 | Area H – OCP Review - Working Group Meeting | Area H - OCP Review - WGM |
| Oct 12, 2016 | Active Transportation Plan Meeting and Open House | Area H - OCP Review - CM |
| Sep 17, 2016 | Deep Bay Workshop | Area H - OCP Review - CM |
| Jul 5, 2016 | Area H – OCP Review - Working Group Meeting | Area H - OCP Review - WGM |
| Jun 22, 2016 | Open House for OCP and Active Transportation Plan | Area H - OCP Review - CM |
| Jun 7, 2016 | Area H – OCP Review - Working Group Meeting | Area H - OCP Review - WGM |
| May 26, 2016 | Area H – OCP Review - Working Group Meeting | Area H - OCP Review - WGM |
| May 3, 2016 | Open House | Area H - OCP Review - CM |
| Apr 19, 2016 | Area H – OCP Review - Working Group Meeting | Area H - OCP Review - WGM |
| Mar 15, 2016 | Area H – OCP Review - Working Group Meeting | Area H - OCP Review - WGM |
| Mar 1, 2016 | Area H – OCP Review - Working Group Meeting | Area H - OCP Review - WGM |
| Feb 3, 2016 | Area H – OCP Review - Community Meeting | Area H - OCP Review - CM |