Greater Nanaimo Pollution Control Centre Outfall Replacement Project
The Greater Nanaimo Pollution Control Centre (GNPCC) Outfall Replacement Project is complete! The project cost $17.1 million and was partially funded by $8 million in federal Gas Tax grants.
The outfall begins at GNPCC. It then travels underground to Morningside Park and along the sea floor to its final discharge point 2 km out into the Strait of Georgia. It rests 70 m below sea level at a location beyond Five Fingers Island.
Pictures of the construction and installation of the outfall are provided below.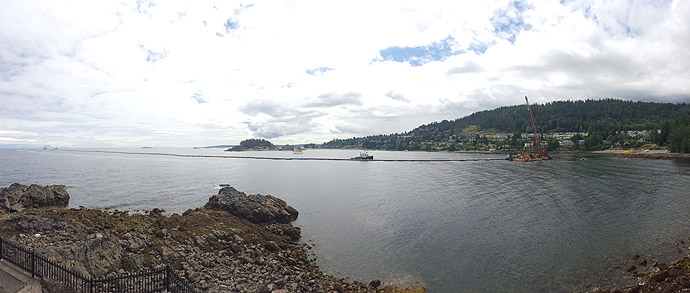 Photo above: Pipe installation near Morningside Park, June 2016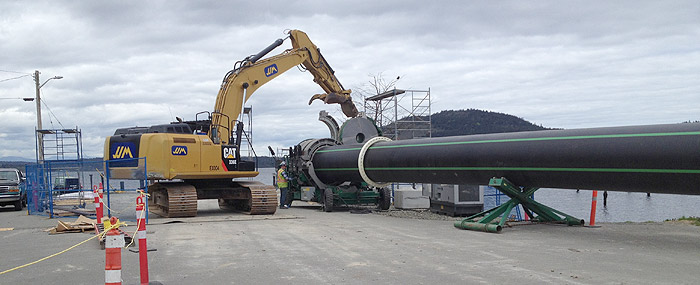 Photo above: The 54" diameter HDPE (high density polyethylene) pipe is being assembled in Nanoose Bay
with the cooperation of the Nanoose First Nations, April 2016

Photo above: Dredging the outfall right-of-way during the winter fisheries window, January 2016.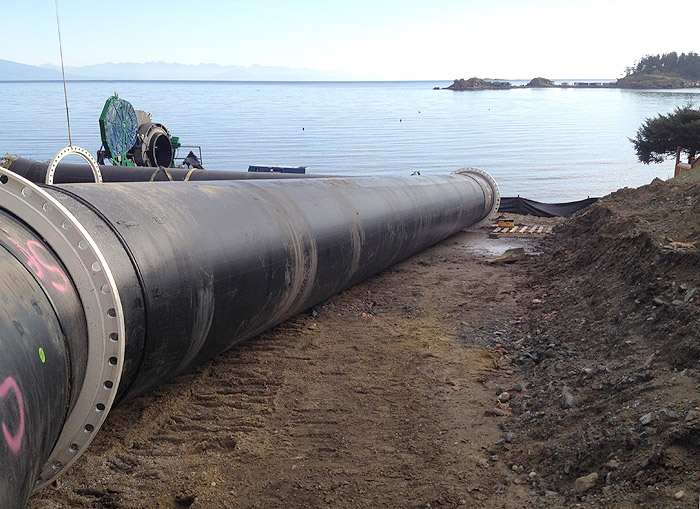 Photo above: Construction of the outfall through Morningside Park, January 2016