RDN Performance Recognition Program
The Oceanside Services Committee recognizes local individuals and members of teams/ organizations who have won first place or a gold medal standing at a provincial, inter-provincial or national title for sport, artistic or cultural performance. Those recognized must be residents of the City of Parksville, Town of Qualicum Beach or Electoral Areas E, F, G, or H.
For 2020 to 2023, 54 nominations were received for the November 16, 2023 ceremony. Congratulations to all of the award recipients.
Click on the images below to see a larger image.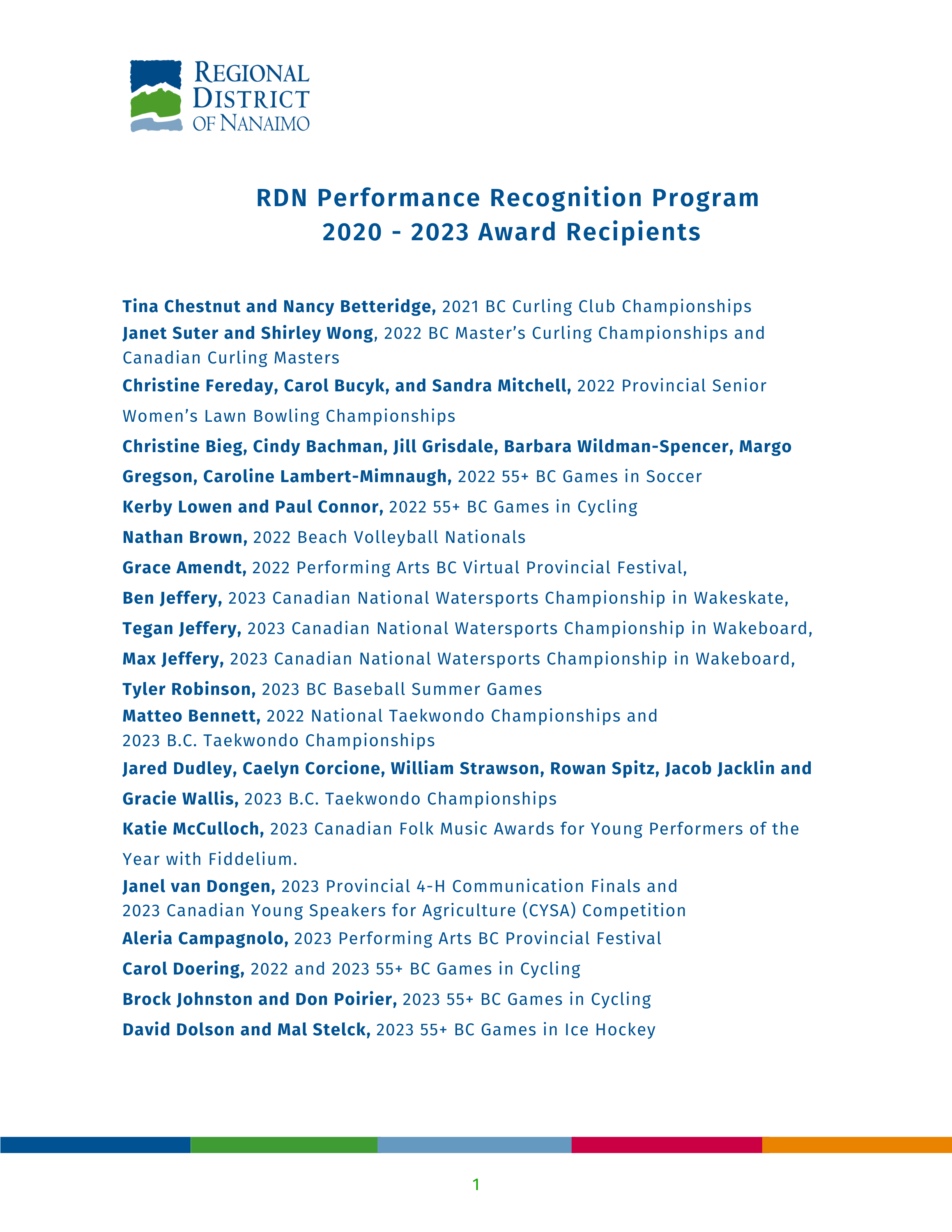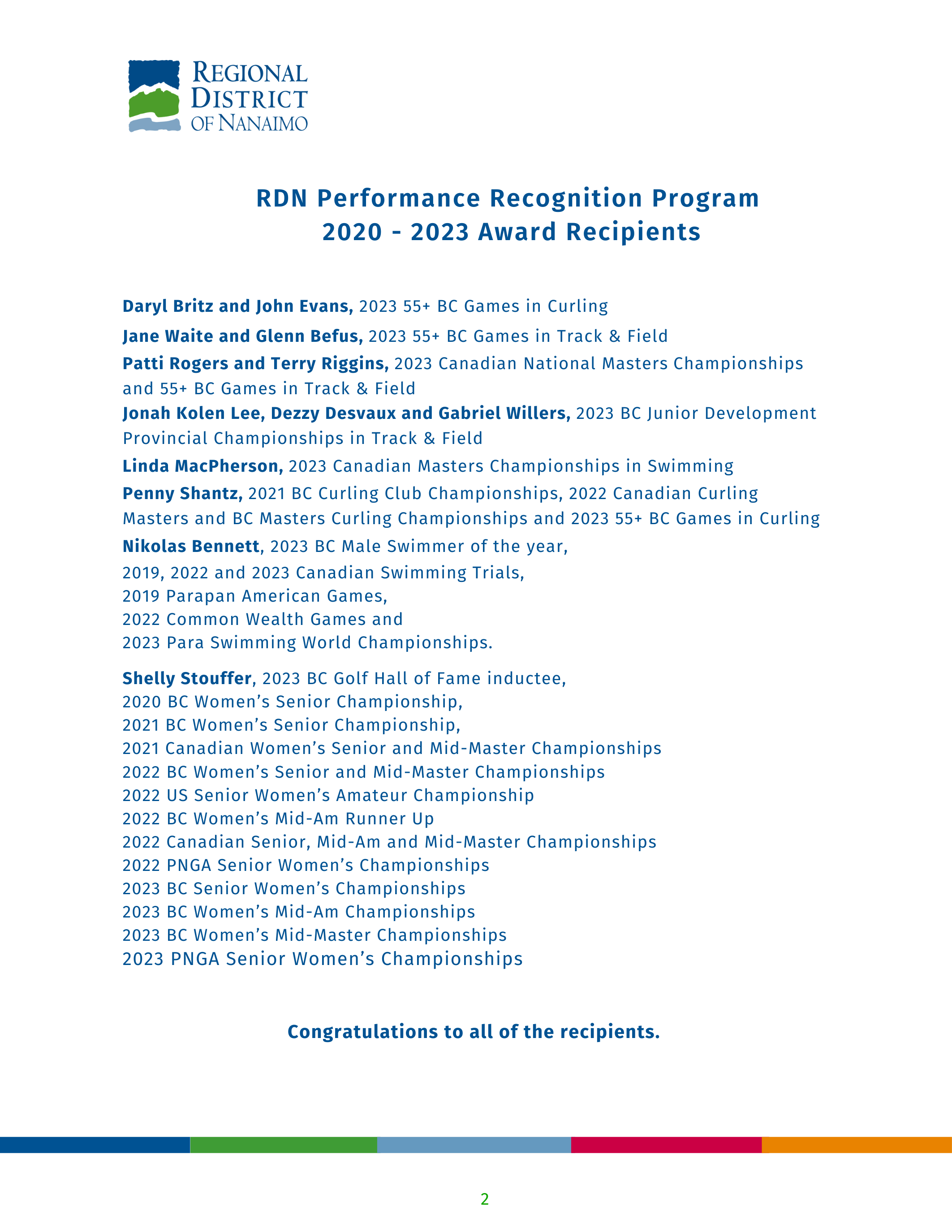 If you know someone who deserves to be nominated, please click here to download a copy of the Performance Recognition Program Form.
Completed Recognition Forms should be dropped off at Oceanside Place, can be mailed or emailed to:
RDN Recreation and Parks
Oceanside Place
830 W. Island Highway
Parksville, BC V9P 2X4
Email

recparks

[at]

rdn.bc.ca