Please be advised, Knappett Industries will be working on behalf of the Regional District of Nanaimo to perform repairs to the sanitary sewer force main on Hammond Bay Road between Bonnie Drive and Planta Road starting Wednesday, January 8, 2020 through Friday, January 10, 2020.
To meet construction requirements, Hammond Bay Road will be affected as follows:
Wednesday January 8, 2020 to Friday January 10, 2020 from 7 a.m. to 6 p.m. each day
Hammond Bay Road will be closed to through traffic from Overlook Drive to Oakridge Drive.
Local residents and emergency vehicle access will be maintained on Hammond Bay Road north of Bonnie Drive and west of Planta Road as shown below. There will be no through access between Bonnie Drive and Planta Road.
All lane closures will be removed and the roadway opened up to traffic at the end of each shift.
ALTERNATE ROUTES:
Please use Overlook Drive and Oakridge Drive.
See the attached map for closures and routes. Construction signage and flaggers will be on site to direct traffic, and assist cyclists and pedestrians through the work zone.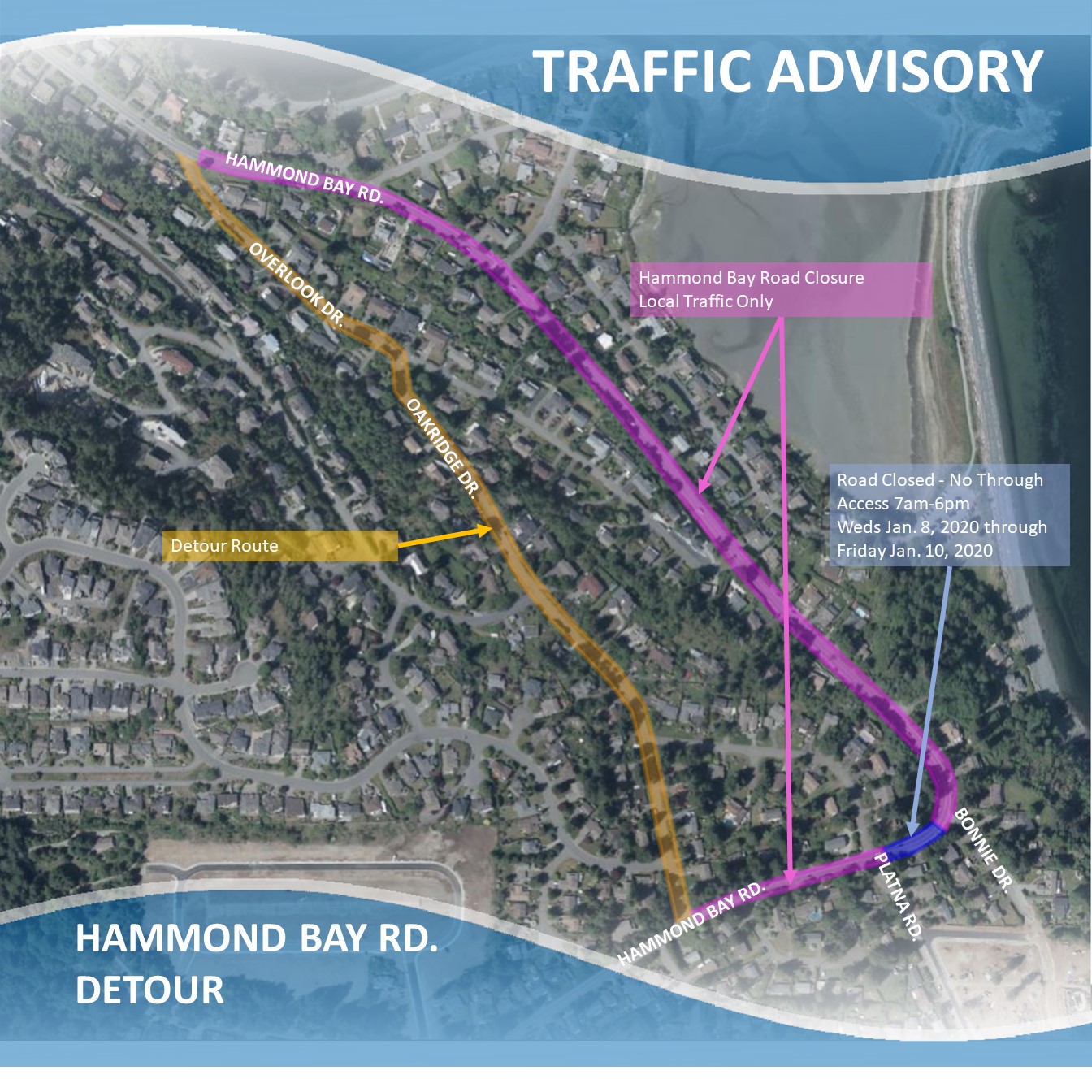 For more information, please contact:
Water & Utility Services
Regional District of Nanaimo
250-390-6560
rcu@rdn.bc.ca