Woodstove Exchange and Outreach Program
While incentives last, home owners can access a $250 rebate when replacing an old wood burning appliance with an EPA/CSA-certified wood burning, pellet, or gas stove or insert. In addition to the rebates being offered by the Regional District of Nanaimo, many
participating retailers
are offering additional incentives towards the purchase of an eligible appliance.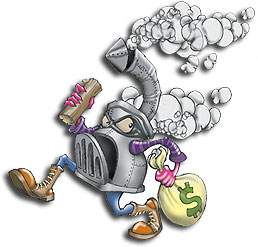 How to Receive Your Rebate
To Qualify: You must have an existing wood burning appliance (or open hearth fireplace used for home heating) that does not conform to CSA B415.1 standards (typically an appliance built and installed before 1994).

Shop: Contact any of the participating retailers to seek advice on a low-emission heating appliance to purchase. Many of the retailers are offering additional discounts and rebates at the same time.

Upon purchase of your new appliance, you will be given a rebate voucher from the retailer. This form will need to be signed by the retailer at the time of sale and installation, and by the Nanaimo Recycling Exchange staff or RDN landfill or transfer station staff when the old unit is sent in for recycling.

Note: Most insurance companies require notification if you are installing a new heating appliance. The value of the rebates cannot exceed the value of the appliance.

Disposal: Your old stove must be taken to one of the authorized disposal locations to be recycled (whether by you or the installer). Upon disposal, your voucher will be signed OR you will be given a receipt, which will provide proof of destruction. This receipt should be attached to your signed rebate voucher.

Disposal Locations:

Nanaimo Recycling Exchange
2477 Kenworth Rd, Nanaimo
Phone: 250-758-7777
www.recycling.bc.ca

RDN Landfill
1105 Cedar Road, Nanaimo Phone: 250-722-2044

RDN Church Road Transfer Station
860 Church Road, Parksville Phone: 250-248-5254

Receive Your Rebate: Upon completion and return of the completed rebate voucher and proof of purchase, the RDN will provide a $250 rebate cheque. Submission must be made to the Regional District of Nanaimo by email, mail or in person at the RDN Administration Building:

Woodstove Exchange Program
c/o Sustainability Coordinator
6300 Hammond Bay Road
Nanaimo, BC V9T 6N2
sustainability@rdn.bc.ca
Terms & Conditions
Participants must be replacing a wood burning appliance in a home in the RDN Electoral Areas and District of Lantzville. The old appliance must not conform to the CSA B415.1 standards (typically an appliance built and installed before 1994).
See the complete list of Green Building Program Terms and Conditions.
Links
For More Information:
sustainability@rdn.bc.ca
250-390-6510 1-877-607-4111